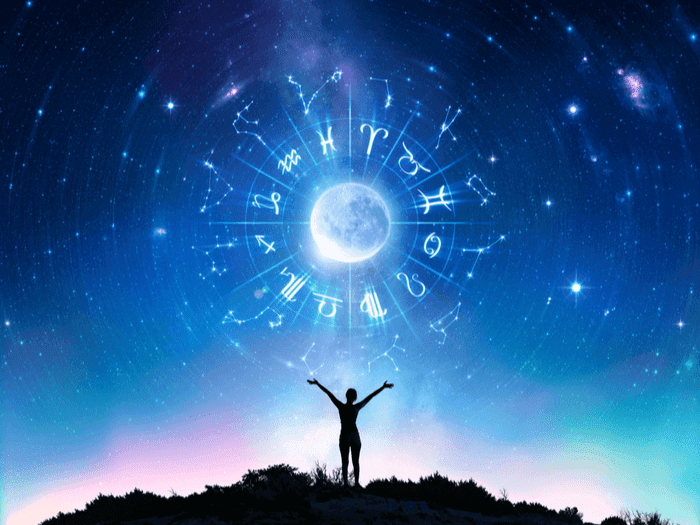 Summer Astrology Reading Sale: $40 discount on all charts!
If you've ever been curious to learn more about yourself through the scope of the stars, the time is now! Get an online reading via FaceTime, Skype or Zoom with WitchLab's resident Astrology expert Chandra Coffman.  A Columbus native, Chandra has been a student of Astrology since 2011. Always having an interest in the metaphysical, she found a wealth of invaluable life knowledge through deeper studies of the stars, and now hopes to extend that knowledge to help others.
To schedule a reading click here!
Once you have purchased a reading you will be contacted to schedule the date and time as well as the mode of communication for your appointment.  We will use the contact information (phone or email) that you register with at checkout.  
Natal Chart: $125 (regularly $165)
Approximately 1 hour
A chart of where all the planets were in their journey around the Sun (from our vantage point on earth) at the exact moment you were born. A Natal chart reading can reveal your strengths and weaknesses, your opportunities for soul growth, the best timing for your most important moves.
Relationship chart: $160 (regularly $200)
Approximately 1 hour 
A comprehensive reading of a relationships synastry and composite charts, this reading will illuminate the underlying energies between you and another person. These charts can show strengths and weaknesses in your relationship and help you better understand each other. Any relationship can benefit from this reading! 
Solar Return chart: $115 (regularly $155)
Approximately 1 hour
A form of predictive astrology, the solar return chart is an astrology chart that's calculated for the exact moment the Sun returns to its "natal" or birth position. It's an excellent tool to help you assess and predict the themes that will arise for you during your next "solar year"—the 12 months that happen from one birthday to the next.
Transit chart: $85 (regularly $125) 
Approximately 45 minutes 
This reading examines the ongoing movement of the planets as they transit your natal chart to forecast current trends and developments.